Welcome!

Welcome to the DanMachi Wiki, a wiki dedicated to the DanMachi/Is It Wrong to Try to Pick Up Girls in a Dungeon?, Sword Oratoria, and Familia Chronicle light novels by Oomori Fujino and the manga and anime produced from them. This is a wiki where everyone can help out by adding and editing articles! The wiki currently has had 113,695 edits over 947 Articles with 3,557 Images and has been expanding since July 24, 2014.
Featured Article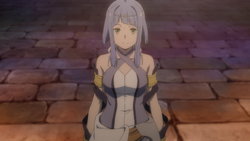 Artemis is a Goddess that is going to be the main heroine in the movie DanMachi Arrow of Orion. A friend of Hestia's, she asks Bell Cranel and the others for help in defeating an ancient monster known as Antares.
Latest Volumes and Chapters
Latest Volumes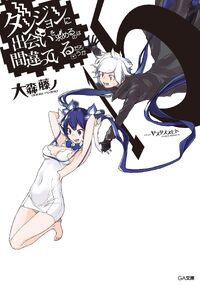 DanMachi
Light Novel Volume 15
June 14, 2019

Having overcome the worst in the deep floors, Bell and the others manage to return to the surface. The results of each of their adventures is proof of their "growth". While rejoicing at their certain advancement, each of them reflect on the path they've taken so far. The boy returns to the day everything began. The Goddess narrows her eyes at the hearth's light displaying memories of the past. The small girl overcomes her ashen past. The blacksmith looks up at the sky that's seen past days. The adviser recalls a past wound. The fairy her vow of justice. The black bird thinks about the present and the past with a gold fox. A daily life volume woven by the present and the past. Momentary respite in the land where heroes are born. (Learn more...)
Sword Oratoria
Light Novel Volume 12
July 12, 2019

To conclude, this is a story that won't be handed down. Who won, who lost, who survived, who died, who howled, who laughed, and who wailed won't be known. There is no money or fame, and those that fall will not leave their names in history. Forgotten by everyone, they simply join the funeral procession in heaven. However, they confront it, the great evil, the extremely malicious darkness. For order, for pride, for bonds, they - the adventurers face their final decisive battle. "1000 years later, the adventurers will once again be the foundation of peace in the lower world! Bring to pass a new story!" (Learn more...)
Poll
Which monster did Bell and Ryuu have the most difficulty fighting on the 37th floor?
Community content is available under
CC-BY-SA
unless otherwise noted.